Welcome
Welcome to my Lymphatic, Health & Massage Clinic!
I am trained in a variety of modalities, and you can click on the "Services & Rates" page to learn more about the various techniques I use in my work. I primarily specialize in Lymphatic therapies for people with lymphedema, people with autoimmune diseases, pre and post surgical clients, and people who are looking to improve their overall health.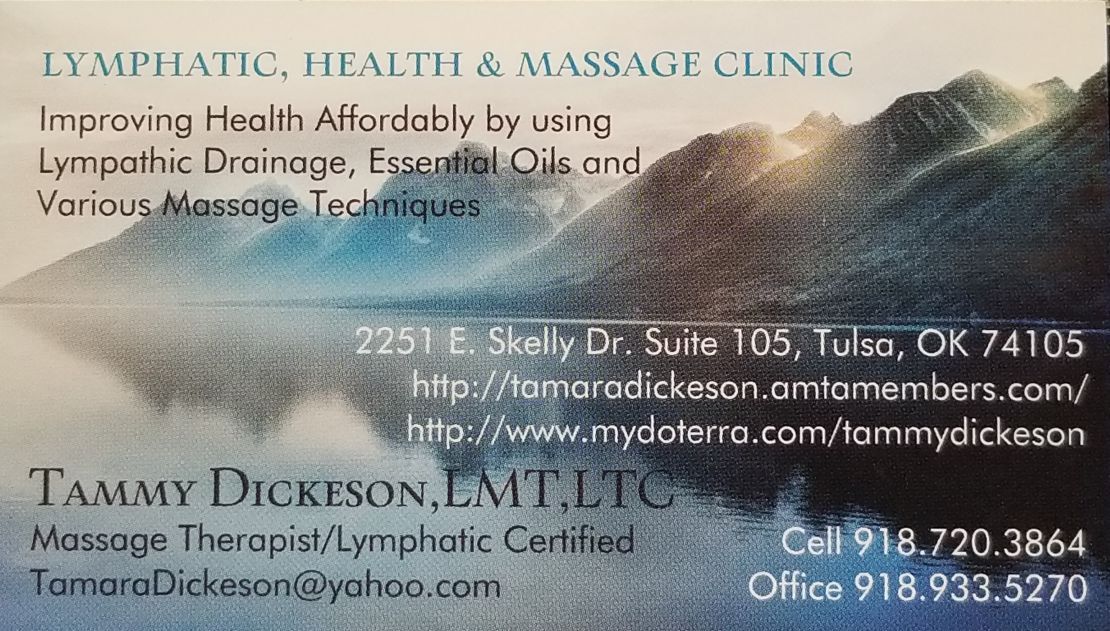 Lymphatic does 5 basic things:
1) Reduces Pain
2) Reduces Inflammation
3) Boosts the Immune System, helping it function properly
4) Boosts the Metabolism
5) Flushes Toxins
If any of these things might help you then get in contact with me.
If you'd like to set up an appointment with me, click on "Contact Me" and send me a message or give me a call. Please leave a message if I don't answer, I'm probably working on helping someone feel better. I will call you back to arrange an appointment and also answer any questions you might have.
Thanks for visiting, and have a great day.
BTW check out my interview with Carol Santella for Business Innovators magazine